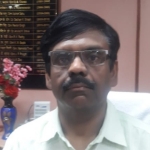 Dattopant Thengadi National Board for Workers Education (erstwhile Central Board for Workers Education) is doing a commendable job by imparting training to workers. Education officers who work in challenging conditions and provide educational services and training to organized, unorganized and rural work-force in the country are the backbone of this organization.
The noble job of the Board has been appreciated by one and all, which has helped us to achieve milestones one after other both quantitatively and qualitatively; from a small set-up at its inception to a remarkable figure of 50 Regional Directorate and 6 Zonal Directorates and from training workers in organized sector to conducting national level seminars. The Board organizes lots of training programmes for workers in the informal/rural sectors. The Board has come a long way and is still going strong which will not be possible without the support and cooperation of the social partners.
Our vision is to take DTNBWE to the pinnacle by including a spirit of team work goodwill and commitment among the work-force in the country, as any developed nation requires a strong support matured and disciplined work-force. Let not develop like developed national of the world but better than developed nations and I am sure the Board will play a vital role in the years to come. I would request the managements, trade unions and the workers to support the Board in thisnoble endeavorur.
Shri Hiranmay Pandya
Chairman, DTNBWED